Jobs At Jammu Hospital Jalandhar
Receptionist - Full Time Job - Jalandhar
NOTE:
We donot have any requirement for Receptionist now, as the post is already full.

If you still wish to send us your resume, incase we again have a requirment in future, you can submit your resume at the below given form.
Job description
Qualification: Graduation
Role: Receptionist
Experience :
Smart With Good Communication Skills
Computer Knowledge
TPA Experience
Hospital Experience Preferred
Industry Type: Hospital
Employment Type: Full Time, Permanent
To Apply, Fill below given form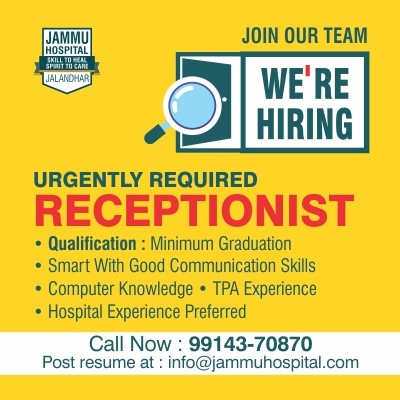 If we find you eligible for the Post, we will contact back.